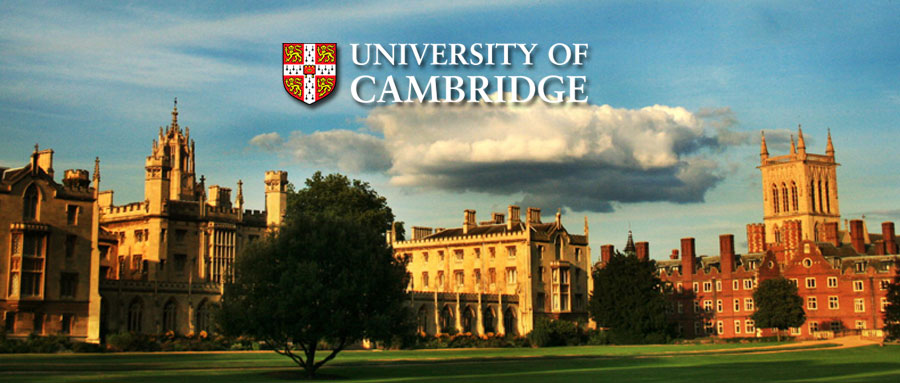 Cambridge Linguistics Forum Series
The Cambridge Linguistics Forum (CLF) is a talk and discussion series with presentations on all aspects of linguistics.
The main aims of the CLF are to:
support research areas with forum/funding for workshops and invited speakers.
highlight prominent topics within research areas relevant to Linguistics Section staff and students.
showcase work within Cambridge Linguistics.
keep in touch with alumni.
Contact
Please send an email to the organisers, Dr Calbert Graham and Dr Ana Perez (mmlclf[AT]hermes.cam.ac.uk), if you wish to give a talk or to suggest a speaker.
SCHEDULE OF TALKS FOR 2017/18 ACADEMIC YEAR
Freek Van de Velde (University of Leuven)
Faculty sponsor: Dr David Willis
Title: Languages adapt to minute differences in their speakers' ecology
Venue (time): GR-06/7 (4-5:30pm)
Harald Baayen (University of Tübingen)
Faculty sponsor: Dr Jim Blevins
Title: Using quantile regression and dynamic survival analysis to study the time course of the lexical processing of complex words
Venue (time): GR-06/7 (4-5:30pm)
Faculty sponsor: Prof Kasia Jaszczolt
Title: The Semantics and Pragmatics of racial and ethnic language: towards a comprehensive radical contextual account
Venue (time): GR-06/7 (4-5:30pm)
Teresa Bajo (University of Granada)
Faculty sponsor: Prof Ianthi Tsimpli
Title: Sources of Variability in Language Activation and Control in Spanish/English bilinguals and L2 learners
Venue (time): GR-06/7 (4-5:30pm)
Jim McCloskey (University of California, Santa Cruz)
Faculty sponsor: Prof Ian Roberts
Title: Understanding Ellipsis: Corpus, Annotation, Theory
Venue (time): GR-06/07 (4-5:30pm)
Prashant Parikh (Independent Scholar; formerly University of Pennsylvania) Prof Dick Hudson (retired, UCL)
Faculty sponsor: Prof Kasia Jaszczolt Dr N Katsos, Dr B Post, Prof I Roberts
Title: Equilibrium Semantics: Toward a Comprehensive Account of Meaning TBA (about introducing linguistics into secondary school curriculum)
Abstract for Dick's talk will be added here later.
Note: We will try to reschedule Prashant's talk.
Venue (time): GR-06/07 (4-5:30pm)
Margaret Kehoe (University of Geneva)
Faculty sponsor: Dr Brechtje Post
Title: Seeking cross-linguistic interaction in the phonetic and phonological development of bilingual French-speaking children
Venue (time): GR-06/07 (4:30-6:00pm)